With more stability for pro players as well as strong growth in viewership, the first year of Heroes Global Championship (HGC) play exceeded the expectations of everyone. As the HGC is about to offer a heightened focus and an improved viewing experience on top-tier Heroes of the Storm® competition, fans can expect even more of a great thing in the future. In this post, I have written down the details of these marquee improvements.
Improved Viewing Experience
Livestream of all of the HGC matches will be at 1080p and 60 frames per second. Also, on Blizzard-owned channels broadcasts for HGC Europe and HGC North America will be streamed in languages other than English all year long as an addition to higher-quality video.
Refreshed League Structure
In the new season of the HGC there are 32 teams in total - spread evenly across HGC Europe, HGC North America, HGC China, and HGC Korea. Eight teams in each region are going to battle for ten weeks in the run-up to the Mid-Season Brawl, pausing after five weeks for the Western Clash (Europe and North America) and the Eastern Clash (Korea and China, as well as a team from Taiwan). The same order repeats over the second half of the year. The only difference is that team will be striving for the championship at the HGC Finals. Depending on which half of the year the Clash question occurs in, Clash winners are also going to open up an extra spot for another team from their home region at HGC Finals or the Mid-Season Brawl.
The four teams that are outside of the main HGC regions, such as Australia/New Zealand, Latin America, Taiwan, and Southeast Asia will now have a dedicated level of structure of competition that awards a trip to HGC Finals and Mid-Season Brawl. The Western Wild card, which will include teams from Australia/New Zealand and Latin America, and the Eastern Wild Card, with teams from Taiwan and Southeast Asia, will each award a position in the subsequent HGC global event. In order to best serve the teams in specific competitive regions, qualification for the Western and Eastern Wild Card event will be organized by local partners.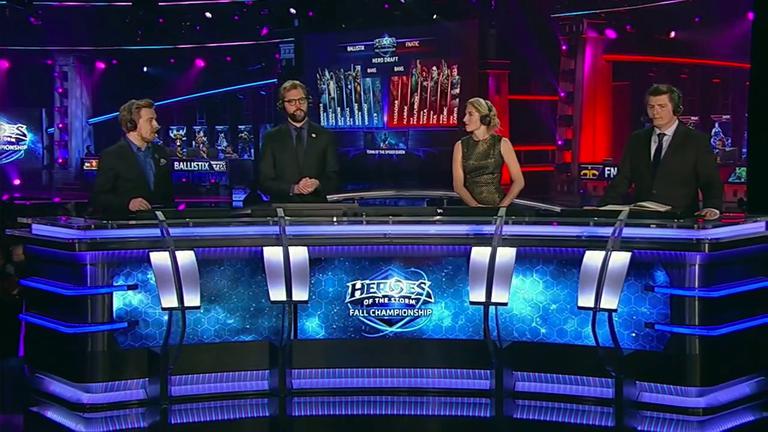 Team Ownership
The HGC will require all 32 teams to identify the ownership of a team that will be responsible for managing all team operations, fielding a competitive roster, and working with the HGC league office. With team ownership that has a focus on the administrative sides of HGC membership (including league planning and marketing), players will have more time to put all their attention on gameplay elements that better help to become professional competitors in the HGC.
While branding and sponsorships are still put through to change prior to the start of the new season, the 32 slots are set. They have familiar names like the first Western Clash winners Team Dignitas, Mid-Season Brawl winners Fnatic, and also, 2016 Fall Champions Ballistix ( known as L5) back in the mix.
In the new, as well as improved HGC, fans can look forward to seeing these teams and more compete at the highest levels of Heroes of the Storm.
HGC career
However, are you more than just a fan of HGC? Have you ever thought of becoming a part of the leading team of HGC? Or is it just a dream you have been dwelling on? Then I want to encourage you to challenge yourself and simply go for it! There are plenty of job openings on Blizzard Careers. As long as you are passionate, motivated, as well as knowledgeable Heroes of the Storm player, everything is possible. The one who doesn't try will never know. So, definitely go for it!