Want to hear some great news?
Yes, the Team tournaments on PS4 are here! I hope you have recruited some of the best players you know! Now you are able to compete against other teams for status and prizes with this new functionality.
For those who have missed, Team Tournament functionality came out on 5th of October (right after the release of the 5.00 update). Team Tournaments are supported by the initial batch of titles. On your PS4 go to the Events section in order to check out details for various Tournaments and Events, as well as to start creating your own team.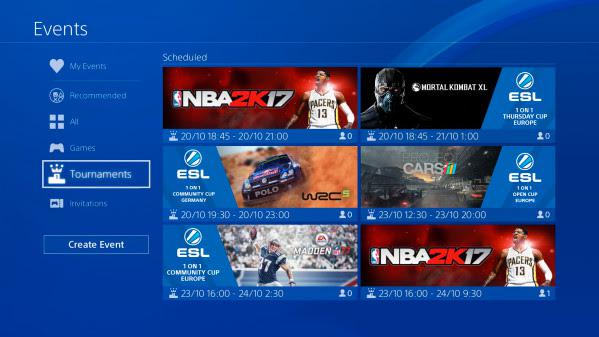 In total, you are able to join or own up to 60 different teams. Each team will include an owner and captain(s) who can manage the team. In order to register for official Team Tournament, you've got to have a team.
Your team will have its own customizable team page where you are able to see information of team members, as well as view ongoing and upcoming events that your team is competing in and registered for.
Besides, you can freely check out the results of your team in past tournaments with a new bracket viewer that shows directly on your PS4 full tournament standings for Single and Double Elimination tournaments. Coordinating and communicating with your teammates is also very simple via the integrated chat feature.