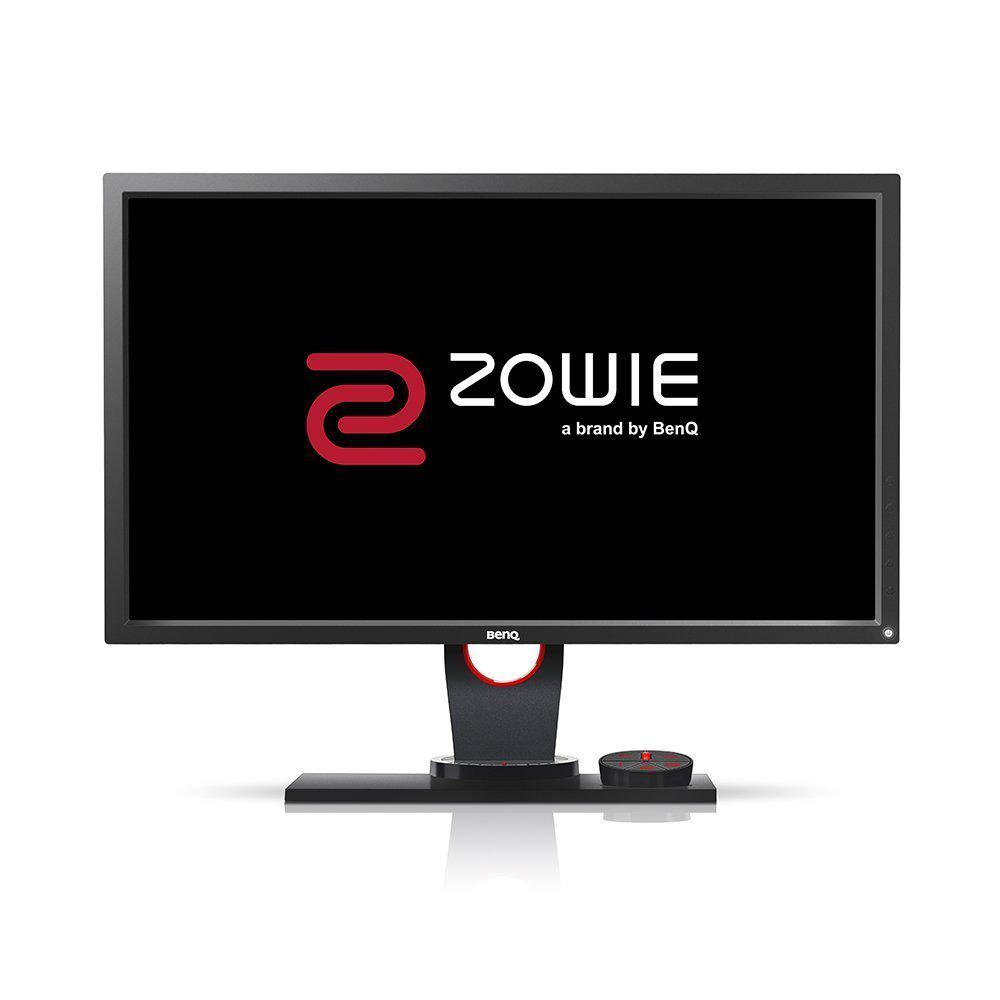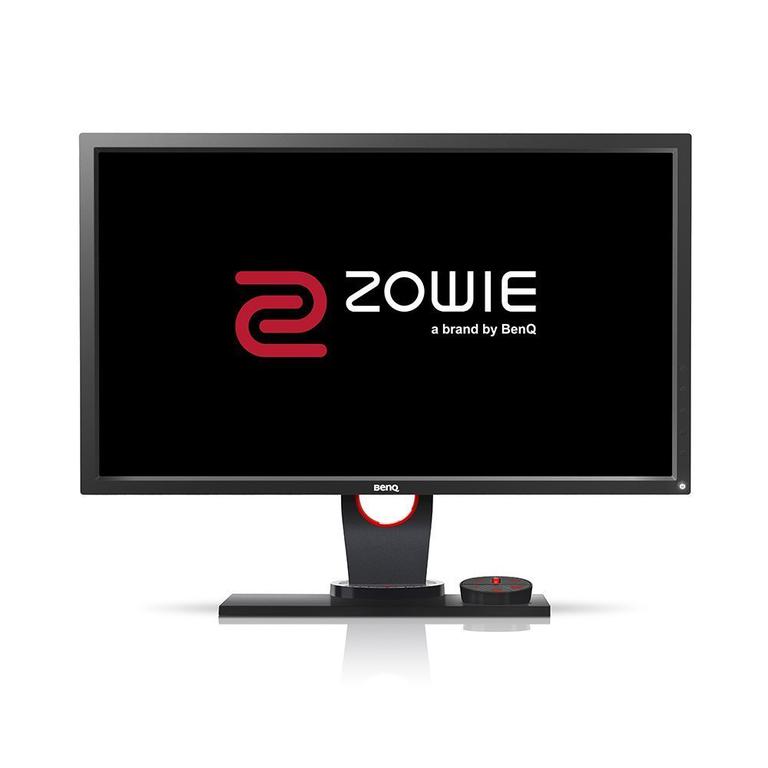 The Pros
Solid gaming performance;
Entirely adjustable stand;
Multiple I/O ports;
Countless gaming settings
The Cons
Quite pricey;
Narrow viewing angles
Verdict
The BenQ XL2430T is a midsize, full-featured gaming monitor that delivers a fast pixel response, stable all-around performance, and a 144Hz refresh rate.
The XL2430T is rock-sturdy gaming monitor equipped with a richness of connectivity ports, a smooth-looking ergonomic stand that allows maneuvering the panel for the perfect viewing position and maximum comfort. It offers a good deal of gamer-friendly options, such as blur reduction, programmable hot keys, special gaming presets, and Smart Scaling. It even has a spot to hang your headphones while you're catching your breath before starting a new round!
Design and Features
Different than its predecessors, the XL2430T displays a slightly different design. A similarity is the matte-black cabinet with the shiny-back panel, but the flat, rectangular stand replaces the T-shaped, angular stand used in the previous models. The stand offers tilt, height, pivot and swivel adjustability, as well as has a cutout for the S-switch that comes together with the monitor. The S-switch is a clever little gadget that allows you adjust display settings and select gaming presets without entering the on-screen menu system. There are three buttons that are programmable, connects to the mini USB port of the monitor and also a scroll wheel.
The 1,920-by-1080 TN panel is framed by half-inched bezels and has anti-glare, non-reflective coating. The right side bezel has a Power switch and five function buttons. Pressing any of the function buttons launches on-screen labels for each button. You can get every type of video connection that you'll find necessary with this monitor. There are two HDMI inputs, a DVI input, a DisplayPort input, and a VGA input.
At the back of the cabinet are a USB 3.0 upstream port, a microphone jack, a port for the S-Switch and the video inputs. On the left side of the cabinet, along with a headphone jack and an additional microphone plug, you can find two USB 3.0 downstream ports. Also, here is the great, red hanger that provides a place to hang your earbuds or headphones.
In addition, just like the most BenQ models, this one also comes with a three-year warranty on parts, backlight, and labor. It comes with a resource CD with drivers (utility of BenQ's Display Pilot), which allows adjusting setting from your mouse or keyboard, and a user guide. The XL2430T comes with HDMI, USB, and DVI cables, and a dust cover as well.
Performance
The XL2430T delivers when it comes to gaming. Its input lag of 9.5 milliseconds is the lowest ever seen to date. This means you won't have to sit there waiting for the monitor to process your commands. The panel's 1-millisecond pixel response and refresh rate of 144 Hz provide ghost-free action and very smooth gameplay.
Color and gray-scale performance are also quite good. It displays colorful and sharp 1080p pictures.