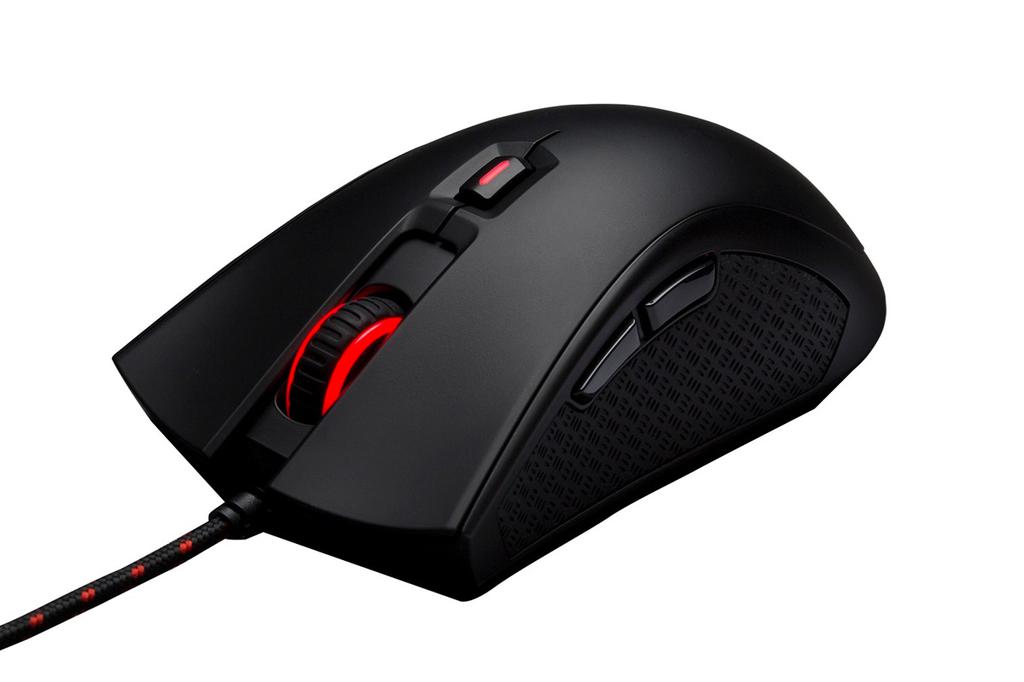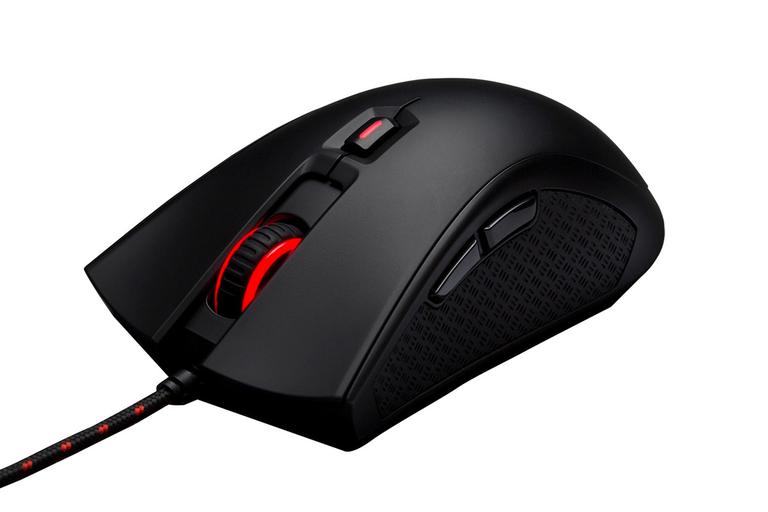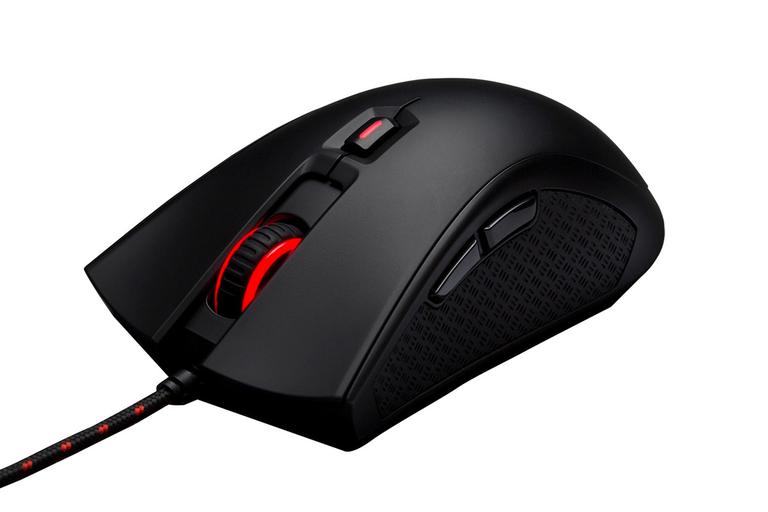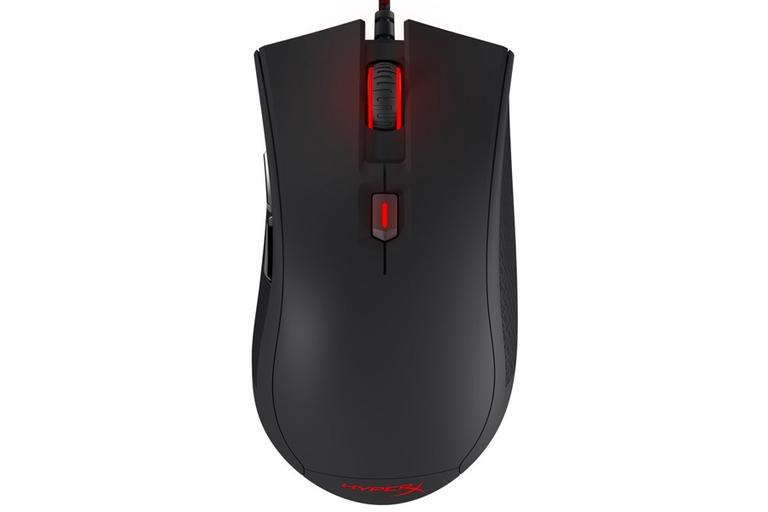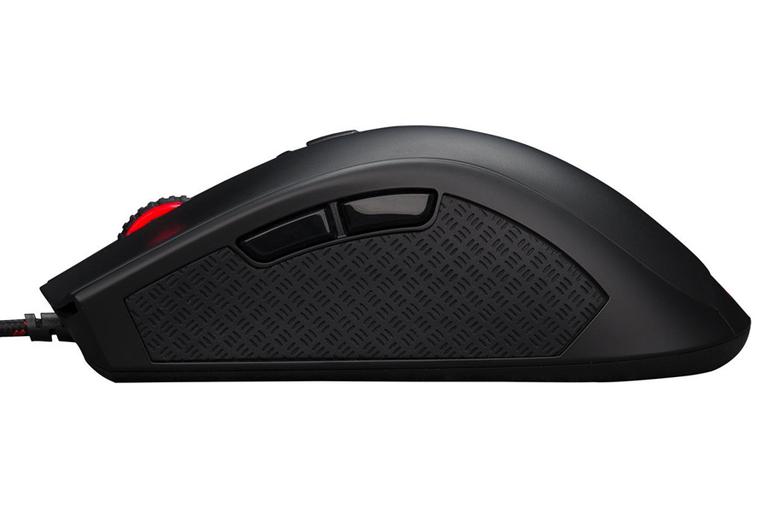 The Pros
No-fuss plug-and-play setup;
Four sensitivity presets.
The Cons
No customization options or software;
Relatively low dpi ceiling;
Right-handed use only.
Verdict
Despite not bringing any new feature or technologies to the table, the Pulsefire is still impressive. It offers time-tested components and solid build quality, as well as is affordable and lightweight. The biggest downside is the fact that there's no software for it, which means you are not able to customize the lightning or any of the buttons. That's actually a little shocking for a gaming mouse, but still, it feels fantastic and makes no major missteps.
As long as you don't need super-high sensitivity or customization features, HyperX's first gaming mouse is an affordable and solid option with standout comfort, simple setup and precise control!
Design and Features
The Pulsefire's design is rather standard, it's nothing extraordinary. Everyone will recognize it as a mouse, and you are able to plug it into your computer without any difficulty. It doesn't necessarily mean that the Pulsefire is ugly or boring, it's just traditionally designed. The mouse features six buttons and a high arch that allows for comfortable claw-gripping. Both sides of the Pulsefire feature a textured finish to boost traction without sacrificing comfort.
The mouse's wheel and the HyperX logo on the read are illuminated by the red LEDs, but the DPI selection button behind the mouse wheel is color-coded. Pulsefire is completely plug-and-play, which means it has no software to install or any included drivers. This also means that you are not able to reprogram any of the buttons, which is quite sad. However, this makes it simple for the use. The Pulsefire weighs in at 95 grams (3.35 ounces). It definitely feels light, but not poorly made or cheap.
Both sides of the Pulsefire are draped in patterned rubber, which feels luxurious and soft, with more than enough space for fingers. There are also two large skates under the mouse to help it glide effortlessly, but stop quickly when released.
The Pulsefire uses Pixart's 3310 sensor. It's a well-known and popular sensor that allows for up to 3,200 DPI as well as quick response and precise control. It also uses Omron switches which click satisfyingly.
In addition, the braided black and red cord is nearly 6 feet long. It feels as if it might fray easily, which is typical, but surprisingly, there are no tangling issues experienced. And lastly, this is a mouse designed for right-handed gamers only, and it features a two-year warranty.
Gaming
The Pulsefire's buttons feel responsive and crisp, so there are no missed clicks or lack of accuracy. Also, the mouse isn't nearly as sweaty as usual (almost as if it somehow absorbs moisture). The Pulsefire feels comfortable and very precise.
There are no major complaints about Pulsefire. Although the thumb buttons could have been placed slightly farther back on the mouse to make it easier to click the forward-most button, it really depends on the size of your hands.
Unfortunately, the biggest drawback is the lack of function customization of its buttons due to having no software. But on another hand, you don't have to deal with any difficult or confusing software to make it work!